...nearly. it's weird, the closer i get to achieving my ideal GUI, the more i'm led to question exactly how much i need half the sh*t on my machine.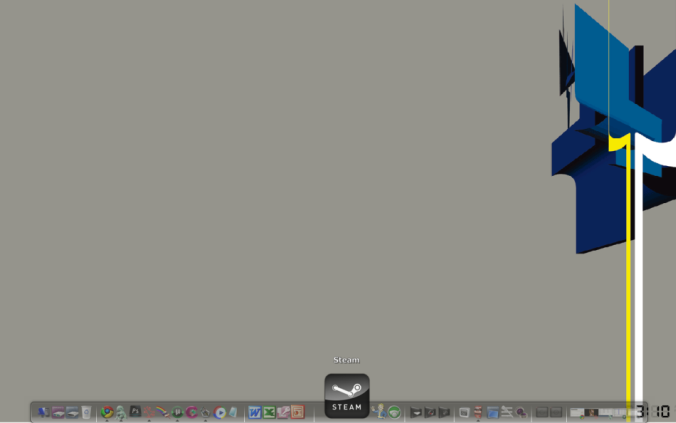 the start menu is still there; you get it with the windows key. everything minimizes to the bar, which auto-shrinks if it gets full.
the clock is a different thing - a windows port of a linux kDesklets app.