Ed Piskor's Hip Hop Family Tree Vol 1 & 2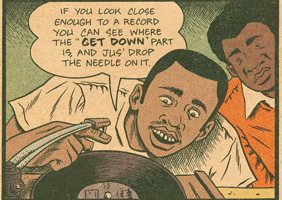 Enjoyed Piskor's last one which was a kinda fictional account of the early days of hacking.
This one goes about documenting the early days of hiphop, moving from the soundsystems and block party days forward. It's undeniably well done and there's enough interesting facts to keep the reader moving along. Really well drawn also.